Custom Pet Portraits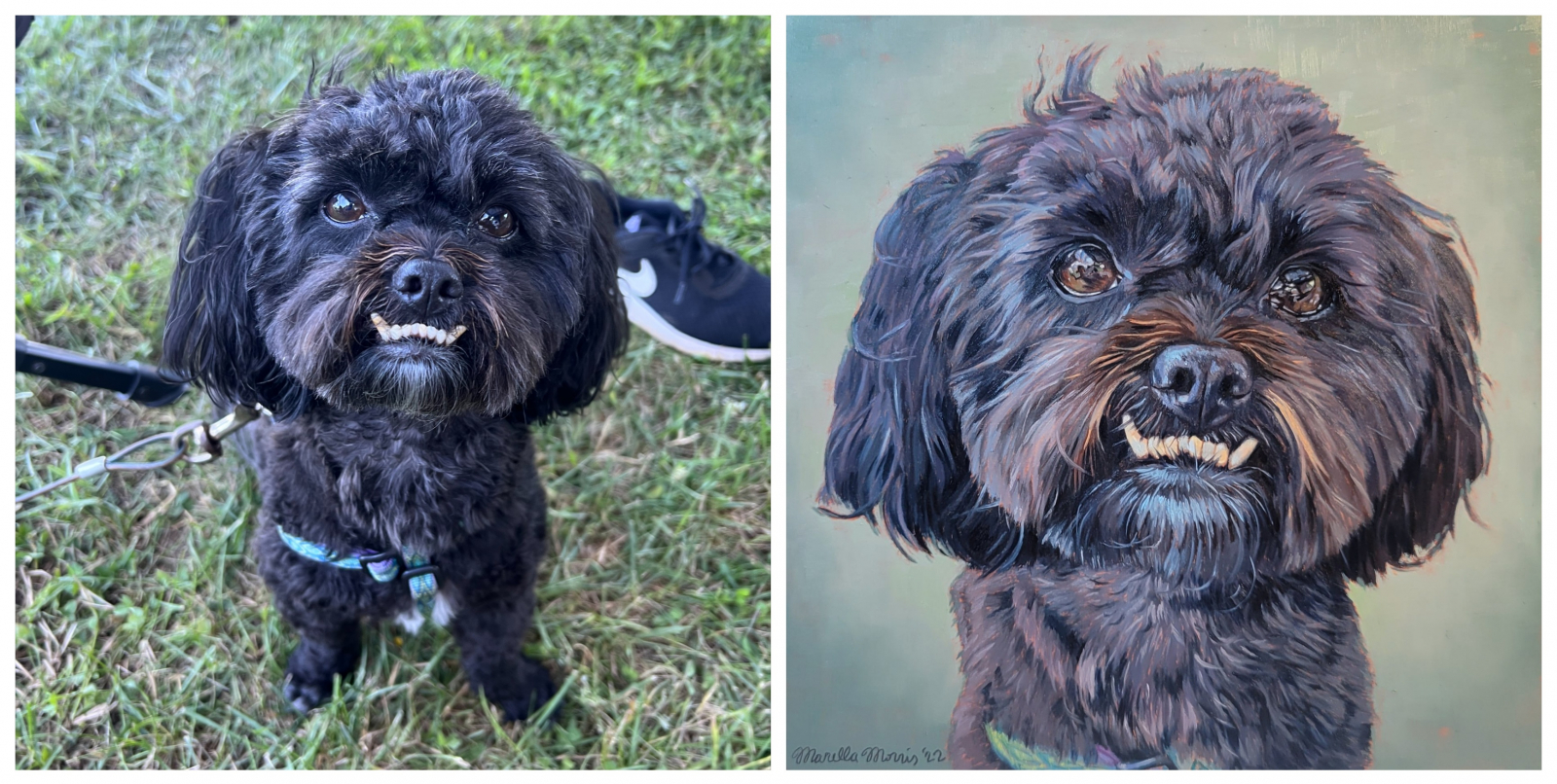 Custom pet portraits are a beautiful way to honor a much beloved member of your family. They are created in oil paint on 3/4" wood cradle board. The edges are finished and can be hung with or without a frame. Please contact me to inquire about commissioning a pet portrait of your own.
Pet Portrait FAQs:
Q: Does my pet need to be present for you to paint their portrait?
A: No. Paintings are created from photos, often provided by you, unless specifically requested that I take my own photos (in which case, additional costs would be determined).
Q: How do I choose the best photo for you to paint from?
A: Often people have a favorite photo in mind. If not, I am available to help every step of the way, including helping to select a photo that represents your pet, has great composition, good resolution, etc.
Q: How long does it take to create the painting?
A: Completion times vary depending on how many commissions are in queue. In general, once the commission arrangement is finalized and electronic photos are supplied, your painting will be completed and dry in 2-4 weeks. Shipping times are not included in this time estimate. I will always do my best to work within time constraints you might have. Please contact me for details.
Q: What sizes do you offer in pet portraits?
A: Your pet portrait can be created in any size - you just have to ask! Some common sizes are 5x7 inch, 6x6 inch, 8x10 inch, and 11x14 inch.
Q: How much does a pet portrait cost?
A: Pricing is based completely on the painting size. Taxes and shipping rates apply - please contact me for details. Here are a few examples of sizes and pricing:
5x7 inch, $150 + tax and shipping, unframed

6x6 inch, $150 + tax and shipping, unframed

8x10 inch, $275 + tax and shipping, unframed

11x14 inch, $425 + tax and shipping, unframed
Q: Is there an additional fee to include more than one pet in a single painting?
A: Yes. Please contact me for details and pricing for your specific request.
Q: Will my pet portrait arrived framed?
A: No. Pet portraits are not available framed, at this time.
Q: Where can I see more examples of completed pet portraits?
A: Additional completed pet portraits can be viewed under the "SOLD WORKS" tab of this website.